20/3/19
RD vs Shephallbury Park School 
A very entertaining games with plenty of goals and super goalkeeping on show. 
19/3/19
Competing in the Schools Hockey Festival at Nobel School
Our team had a fantastic experience and enjoyed trying something new. 
Thursday 14th March 
WHAT A WEEK OF FOOTBALL ITS BEEN ⚽️😀⚽️
After a very entertaining 2-2 draw with Fairlands School on Monday in the league our Girls team have had an incredible week of Football and yesterday's 18 - 0 win in the cup was outstanding. The team played some great Football at times and some very good individual performance were on show. Here's to the next round ⚽️👍⚽️.
trim.39505DE2-C980-4B52-98E8-0D4BCAE454DB.MOV
Thursday 7th March
WINNERS WINNERS WINNERS 
RD are the WINNERS of the Sporting Futures Tag Rugby competition. This is the first ever Rugby event we have won in the schools history. Everyone at school is extremely proud with our Rugby team but more so with the way our team conducted themselves. Excellent levels of sportsmanship and appreciation towards officials and oppersition teams. 
Wednesday 6th March 
A great win on Monday vs The Leys School. Both teams played extremely well and all the Girls and Staff would like to thank you for your support. 
The games are coming thick and fast now we are heading towards the end of the season. Round Diamond are currently top of the league and in the quarter final of the cup against Camps Hill School on Wednesday 13th March at RD. All your support is welcome. 
15/2/19
week our year 6 girls football team played a competitive football match v Mossbury. It was a great game to watch as our girls played some very attractive football. Well done to all girls involved.
Round Diamond vs Peartree Spring was an entertaining match played very well by both teams.
Stevenage Girls' District Team
The Stevenage District Girls' Football match took place last Saturday.
4 members of the team were from Round Diamond and represented Stevenage schools v Wokingham.
Katie captained the girls to a 3-2 win also scoring one of the goals. Well done to all the players and
it is great to see our pupils taking their sports up in their own time.  
25/2/19
Great Netball training session with this super group today. Our Netball after school club is gaining confidence and showing great team work and togetherness. 
Our table tennis champions...
24.01.2019
🏆🥇KS2 Table Tennis Champions 🏓🏆🥇
Congratulations to our Key Stage 2 table tennis teams. 
We were represented by children from years 3-6 in the Rising Stars Table Tennis competition at Stevenage Leisure Centre. 
Both teams played exceptionally well and came away overall winners in their age group. 
We are extremely proud of them and were complimented on their performances and sportsmanship by the organisers.
2019 Stevenage Girls' District players
After gruelling trials, 4 of our Year 6 girls football players, were selected to represent Stevenage in the district team. They will play a number of other districts as part of the 14 player squad.
⚽️
We are very proud of their achievements. 
Year 3 Football
21 / 1 /19
RD year 3 Football match vs Lodge farm School  
Our first all Year 3 football match was played this week and what a game it was!
The team were very excited to represent our school and show off their football skills. Both teams played some fantastic football and the level of commitment was outstanding. We were delighted with the response from the team who showed great sportsmanship and their behaviour was exceptional.
7-1-19
Welcome back!
The PE staff at Round Diamond School would like to wish everyone a happy new year and welcome back to school. The PE team would like to take this opportunity to ensure everyone that PE will still take place throught the cold weather both inside and outside, and therefore would like to remind you as to what the current PE kit expectations are:
- Pullover jumper (no zips or hoodies)
- Plain white shirt or RD house PE shirt (which can be bought from the office)
- Plain black or navy shorts
- Plain black or navy jogging bottoms
- Trainers (no plimsolls or sandals)
- Waterproof coat
We'd also like to suggest the following for your child, but are NOT complusory:
- Shin pads
- Navy Long/Football socks
- Woolly hat
- Winter gloves (can be worn in lessons but not during activities for safety reasons)
- Skins
PE kit is required to be in school Monday-Friday. This is so if your child has been selected for a surprise activity, match or an extra-curricular excercise, they will have their kit to take part.
We are due to have a very busy term - filled with a lot of football, netball and basketball league fixtures as well as sporting futures and cluster schools competitions. It is very important for parents/carers to get their childs' permission letter back to school ASAP after recieving it so we can have these competitions and leagues run smoothly.
We thank you all for your cooperation and hope you all have a lovely year.
7-12-18
County Finals Table Tennis
On Friday our boys table tennis team that won the Stevenage tournament travelled to Edge Grove School, Watford to participate and represent Stevenage in the county finals. It was a very challenging competition, with some of the best players in the county taking part. Overall, Round Diamond came 4th out of 7th. It's a very big achievement for the boys, coming 4th in Hertfordshire, and we look forward to seeing if we can improve the result further next year.
6-12-18
County Finals Basketball
On Thursday, our basketball team competed in the county finals basketball tournament. It was a very exciting and competitive afternoon, with many talented players displaying their skills. Round Diamond showed great determination throughout the afternoon, which overall game them 3rd place in Hertfordshire. Well done to the RD Basketball team!
3-12-18
Year 5/6 Football Match v Almond Hill
On Monday, Round Diamond hosted Almond Hill Primary School to a league football match. Almond Hill came out fast and scored 2 goals within the first few minutes of the game. However, the RD boys did not let that distract them as they showed great determination throughout the match to come out of the game victorious with a 3-2 win. Well done boys!
23-11-18
District EFL Trophy Tournament
RD's Year 5/6 boys football team attended the District EFL Trophy tournament on Friday, and we're proud to say we were SUCCESSFUL! After a very physical and challenging afternoon, the determination and perseverance from the boys drove them on and they were crowned champions after winning the Final, that was decided on a penalty shootout.
The boys now progress on to their next challenge which is the Regional EFL Trophy Tournament which will be played at Swindon Town FC in March.
It's a huge achievement for all of the boys who took part and they should all be very proud.
19-11-18
Year 5/6 Football v Roebuck
On Monday, we hosted Roebuck to a year 5/6 football match. It was a challenging match against a good opposition in not the best of weather conditions. The Round Diamond boys showed their great determination and perseverance throughout the match despite the score line. It was an entertaining, high-scoring match. Well done to all of the boys who played.
7-11-18
Year 5/6 Stevenage Basketball Tournament
On Wednesday, our year 5/6 basketball team travelled to Barnwell school to compete in the annual Stevenage Basketball Tournament. Our year 5 and 6's had to play a lot of matches against other schools to get to the knockout stages. It was a very challenging afternoon against many of the best young basketball talents in Stevenage, but for the third year running RD have retained the Stevenage title by beating Bedwell School in the final and now progress on to compete in the county finals representing Stevenage. Congratulations to the basketball team!
25-10-18
Year 5/6 Football v Giles
On Thursday we played a challenging match against the Giles. It turned out to be a very close contest with all players on both teams playing with great determination and perseverance in the weather conditions. The score finished 1-0 to Giles but a performance the RD boys should be proud of. Well done!
24-10-18
SSFT Table Tennis Competition
On Wednesday, the Round Diamond table tennis teams went to Barnwell School to compete for the Stevenage championship. Both the Round Diamond girl and boy team performed extremely well throughout the morning. The girls achieved a very well deserved 3rd place and the Round Diamond boys team retained the Stevenage Table Tennis Championship for the 4th academic year in a row. The boys will now progress on to play in the County Finals and represent Stevenage on December 7th in Watford.
22-10-18
Football v Longmeadow
Monday saw us hold two games against Longmeadow. Both games had a high intensity and a lot of hard work from both RD teams lead to positive outcomes. Our Division 1 team found themselves 3-0 down to then come back to draw 3-3, whilst our division 3 team saw them being 2-0 which they came back to win 3-2. Great perseverance from both sides and deserved the results they got.
11-10-18
Rising Stars Lacrosse Competition
On Thursday some of our Year 6 children participated in the annual Rising Stars Lacrosse Tournament. Our two teams that played were very successful, achieving 2nd and 3rd place overall. Congratulations to all the boys and girls who played.
9-10-18
Virtual Speed Stacking Competition
Today the Sports Crew hosted the time trials to qualify for the SSFT School Games Speed Stacking Competition. The fastest children will be selected to go and compete at the Stevenage competition. Well done to all children who attended and competed and also the RD Sports Crew for running and organising such a brilliant event.
4-10-18
Year 5/6 Football v Moss Bury
On Thursday, Round Diamond hosted a division 2 match v Moss Bury. It was a challenging afternoon, however the boys did well to create the amount of scoring opportunities they did. Another performance we can take a lot of positives out from. Well done boys.
Year 5/6 Speed Stacking Competition
The Round Diamond Sports Crew organised a very fun competition for years 5 and 6. Many children attended and tested their own skills against the clock, trying to improve their times on different kinds of stacking formations. The Sports Crew thank everyone who attended and hope to see you and many more at the next event!
1-10-18
Year 5/6 Football v Peartree
Our division 1 football team showed great team spirit and determination throughout the game against Peartree , despite the challenging opposition we were up against. Mr Wickens was proud of the effort that all of the boys gave for the whole 40 minutes. Well done boys!
The PE Team would like to welcome back everyone to school for the new academic year. Mr Stephenson, Mr Wickens and Mr Irving have been working very hard over the summer so everyone continues to get their outstanding lessons and opportunities.
Our PE/Sporting clubs are scheduled to start the week commencing the 17th September so please bring back your club choice letters to the school office ASAP!
PE lessons will start on the 5th September so we would like to also remind all parents/carers and children of the PE kit that is expected in school. School PE kit consists of a plain pullover jumper (no hoodies or zips), a plain white shirt or RD badge PE shirt which you can purchase from the school office, plain black or navy shorts, plain black or blue jogging bottoms and trainers (no plimsolls or sandals please). We would also strongly suggest that everyone should have a waterproof coat in school, especially during the Autumn and Spring term as PE will still take place throughout the winter.
It is important that PE kit is brought in to school on Monday morning, and does not leave school until Friday afternoon at the end of the day. This is so your child will not potentially miss out on any PE time and/or events due to emergency changes.
Even though the following is not essential, we additionally have put together a list that we recommend children to have so they are ready for all different types of lessons:
- Shin pads (if your child is taking part in football club, then it is compulsory that your child wears shin pads)
- Football socks
- Woolly hat
- Winter gloves
- Skins
Finally, the PE Team would like to wish everyone a successful year of learning ahead.
20-07-2018
Early Year Sports Day
Friday morning, the nursery and reception children participated in their sports day. The children were challenged with skill-based activities and a flat race for the finale. Many thanks to all of the parents and carers who came to support.
6-7-18
Our Year 3/4 tennis team who were successful and won the Stevenage tournament earlier in the year, made their way to represent Stevenage in the tennis county finals. It proved to be an exciting day with lots of tennis talent from around the county and a lot of close, competitive matches. Our Round Diamond team made it to the final which resulted in RD finishing 2nd in Hertfordshire! An achievement our team should be very proud of indeed.
5-7-18
Today Round Diamond School hosted a year 3/4 football friendly against Trotts Hill. For many players on both teams, it was their first time to play for the school so it was a great time to showcase their skills on both teams. All players from Round Diamond School played some very determined, quality football, which led to RD being victorious with a 6-1 win. Well done to all boys who took part.
22 - 6 - 18
Today we held our Round Diamond School World Cup tournament. We held the tournament to close our cross curricular days, which were enjoyed by all. After many hours of football being played, the overall winners of the World Cup were Iran! Well done to the Iran players and all of the children who took part, showing your superb school values.
25-5-18
Today we had our PE house event. The house event was based around the commonwealth games and every child showed great elements of the school values. A very enjoyable afternoon for all.
24-5-18
On Thursday our year 6's attended the annual dragon boating tournament. It was a very long, tiring day but our year 6's showed great determination in every race they took part in. We reached the quarter finals and lost in an extremely close race, however our year 6's showed brilliant sportsmanship and congratulated the other team who went on to win the competition. Well done Year 6 dragon boaters!
18-5-18
One of our many boys football teams had a tremendous cup run, which saw them reach the final of the Stevenage Schools Cup. The match proved to be a very physical and challenging game, filled with very talented players on both sides. Despite losing the match, the Round Diamond team can leave with their heads held high as they had a terrific season and should be proud of their achievements. Well done on a brilliant season boys!
2 - 5 - 18
On the 2nd of May we attended a hockey quicksticks festival. Our two year 6 teams showed all of the skills they had been learning with their hockey coach in the last half term and performed very well. One of our teams got to the final with some excellent results and performances, and came 2nd place out of 14 schools. A very successful afternoon for our two Round Diamond hockey teams.
1 - 5 - 18
WE MADE IT TO THE FIANL OF THE BOYS CUP.
Our football team were overjoyed in making it to the final of the boys cup competition this week. In a very competitive semi final RD won the match 1 - 0 to reach the final. The match was against Longmeadow School who are a strong team with District players and a competitive team too. Our team stood up to everything that our opposition had to throw at us. We played some great football at times and deservedly got the winning goal through some brilliant passing and moving skills. I am delighted with our team and their dedication to perform well for Round Diamond School. Many thanks go to our parents for their support throughout this cup run. We look forward to the final now on 18th May.
27-4-18
This week our football team travelled to Shephallbury Park School for a football match. Our team played creative football and worked extremely hard as a team. The final result was 8-1 to Round Diamond. There were some outstanding individual performances which contributed to us winning the game. Thank you to all parents for your support.
Our girls football team played against Peartree Spring in a highly contested game. Both teams gave their all and showed great determination to get a positive result. RD ran out 3-0 winners and again we had some fantastic individual performances. As a team we are getting stronger and have a great work ethic to work together.
Up and coming events:
- Hockey quicksticks festival
- Boys football semi-final
- Netball match v Bedwell
- Netball match v Knebworth
- Football match v Broom Barns
23 - 3 - 18
The Quarter finals of the Football Girls cup was played this week at Round Diamond School. RD VS ST. VINCENT.
With great support from both sets of parents cheering their Girls on both teams gave their everything to win the match. A very contested game with battles all over the pitch. The score finished 3 -2 to St. Vincent after extra time. I am proud of the girls for getting this far and looking forward to finishing the league in a strong position. 
23 - 3 - 18
Our Gymnastics team competed in the county finals this week at Marriott's School. Our pupils represented our school impeccably well and this was recognised by other schools too. Our year 2 group finished 6th out of 9 teams. This was a outstanding achievement for our ks1 children, They worked very hard and now learned how to perfect Gymnastics moves with skill and balance in a long sequence. I would like to express my delight for all the efforts by our ks1. Well done.
The Ks 2 Gymnastics group finished 4th out of 9 teams. An amazing amount of confidence and skill was shown by this group of Gymnasts. The ability the Children showed was exceptional and the effort from them all was outstanding. This was a real competitive competition and the standards are very high at this level. Our team took on that challenge and only missed out on achieving 3rd place by 2 points. This groups attitude and commitment was fantastic and Mr Stephenson is very proud of them.
15/3/18
Our division 2 football team travelled to Moss Bury on Thursday. All of our boys persevered throughout the 40 minutes despite being 2 players down for the majority of the match which was a real challenge for the Round Diamond players. Congratulations to Moss Bury as the the final result finished 9-1 to Moss Bury school. Although the result was not in our favour, Mr Wickens is proud of the teams consistent effort and determination until the final whistle.
12 -3 - 18
Last Friday our boys from years 3/4 played in a Football tournament held at Giles school. It was a fantastic opportunity for these young stars to show us their football skills and express themselves. With special awards for individual players to be won for outstanding play and sportsmanship. Our teams played some great football and impressed all the staff.
Our division 1 team played football against Trotts Hill School on Friday in match that had everything. A thrilling match that kept all the supporters entertained. Some very high levels of skills on show from both sets of players. The team work and work ethic was outstanding. We lost the match 2 - 0. However the score line didn't stop us from giving 100%. The team played very well and I was delighted with the boys. Thank you to all the parents for their support.
5/3/18
Our year 1 boys football team hosted Bedwell Rangers. Both teams displayed their great football skills which made the match exciting for all supporters watching. The match finished 5-3 to Bedwell Rangers. Thank you to all parents and carers for their support.
26/2/18
Our year 3 boys football team hosted Bedwell Rangers. The game turned out to be very entertaining with both sides showing outstanding teamwork and ability. The final score was 6-2 to Bedwell Rangers. Well done to all who participated. 
22/2/18
Our Girls team played a top of the table football match against Martins Wood School this week. In a 6 goal thriller Martins Wood won the match 4 - 2. The match was full of entertainment and was end to end throughout the game. The amount of chances we created but didn't take was amazing. Well done to Martins Wood.   
21/2/18
Some of our year 5 & 6's athletics team went to compete in the Stevenage indoor athletics competition at Barnwell School. Both the girls and boys team showed great determination throughout the afternoon. Our girls team finished 6th in Stevenage and our boys team finished 5th. Well done to all of the children who competed.
Please see what P.E lessons your child will be involved in this term. Full P.E kit to be in school Mon - Fri.
 

 

 

 

 

 

REC

 
 

 

 

 

 

 

 

YEAR 3

 
 
 

Spring 2

 
 
 
 
 
 
 
 

Spring 2

 
 

Week 1

Rugby skills

 
 
 
 

Week 2

Rugby skills

 

Week 1

Tag Rugby

 

Week 3

Rugby skills

 

Week 2

Tag Rugby

 

Week 4

Football

 

Week 3

Tag Rugby

 

Week 5

Football

 

Week 4

Hockey

 

Week 6

Football

 

Week 5

Hockey

 
 
 
 

Week 6

Hockey

 
 
 
 
 
 
 
 
 
 
 
 

YEAR 1

 
 

YEAR 4

 
 
 

Spring 2

 
 

Spring 2

 
 
 
 
 
 
 
 

Week 1

Rugby Skills

 

Week 1

Dance

 

Week 2

Rugby Skills

 

Week 2

Dance

 

Week 3

Rugby Skills

 

Week 3

Dance

 

Week 4

Basketball

 

Week 4

Basketball/NB

 

Week 5

Basketball

 

Week 5

Basketball/NB

 

Week 6

Basketball

 

Week 6

Basketball/NB

 
 
 
 
 
 
 
 
 
 
 
 
 
 
 
 
 
 

YEAR 2

 
 

YEAR 5

 
 
 

Spring 2

 
 

Spring 2

 
 
 
 
 
 
 
 

Week 1

Basketball

 

Week 1

Football

 

Week 2

Basketball

 

Week 2

Football

 

Week 3

Basketball

 

Week 3

Football

 

Week 4

Football

 

Week 4

Basketball/NB

 

Week 5

Football

 

Week 5

Basketball/NB

 

Week 6

Football

 

Week 6

Basketball/NB

 
 
 
 
 
 
 
 
 
 
 
 
 
 
 

YEAR 6

 
 
 
 
 
 

Spring 2

 
 
 
 
 
 
 
 
 
 
 

Week 1

Football

 
 
 
 

Week 2

Football

 
 
 
 

Week 3

Football

 
 
 
 

Week 4

Basketball/NB

 
 
 
 

Week 5

Basketball/NB

 
 
 
 

Week 6

Basketball/NB
Friday 9th Feb 2018
Our School competed in the Sporting Futures Gymnastics competition this week. After weeks of practicing the routines at lunch times our hard work and dedication paid off as we won both the KS1 & KS2 competition. The commitment from the children was outstanding and they were delighted to tell the whole school of their achievements. We now go into the finals on the 21st March. Our team will continue to work hard and give it everything they can. I'm extremely pleased with out Gymnastics team and very proud of how they represented our school. Thank you to our parents for their support.
Thursday 8th February
Our division 2 Round Diamond football team hosted Ashtree School on Thursday. Both sides displayed a very high quality, exciting and eventful football match. The Round Diamond boys showed brilliant determination, focus and quality against an extremely strong Ashtree side which contained many talented individuals with the final result of the match being a 2-0 win in favour of Round Diamond. All boys who participated should be really proud of their efforts. Once again, a big thank you to the parents and carers for their continued support.
Wednesday 7th Feb 2018
Our Junior football team played against a very strong Walkern team this week in a game that was very entertaining. The game was end to end throughout the match. Both sides had some excellent individual players that really showed their qualities and both sets of parents were entertained. The match finished 7 - 2 to Wakern School. Thank you to all the parents for their support.  
1st February 2818
Our boys football team played against Giles school this week in a match that I gave the team a licence to go all out attack. Right from KO the team were moving the ball from left to right with speed and power on their passes. The composure on the ball to be creative was outstanding. Giles are a good strong side who gave as good as the got against us. The creative play was allowing us to make chances to shoot for goal and shoot for goal we did. We scored 6 conceded none and hit the post four times. Giles goalkeeper made some fantastic saves too. Thank you to all the parents for their support.
30th January 2018
Last week our Girls netball team played in a netball festival at Nobel School. Playing four games and winning four games. This was a friendly festival to give all the girls a chance to show their netballing ability. The festival was well managed and ran smoothly and all schools that participated had a fun and had an enjoyable afternoon of netball. Our girls represented our school very well. Showing great sportsmanship and fair play. Thank you to the parents for their support.  
26th January 2018
Our boys team played against Trotts Hill school in a fascinating match that had everything. From great passing, super attacking play and commitment from both teams. The game was end to end throughout the match and was very entertaining. Some outstanding goalkeeping too. Round Diamond finished the match 5-3 winners. I was delighted with the teams effort and commitment to work hard, dig deep and not give up even when we went behind three times. The team represented our school magnificently.
Huge thank you to all the parents for their support.
 
25th January 2018
This week out 3/4 football teams played a home match against Almond Hill. Two very entertaining games played with real commitment. I was delighted with the efforts of the players and very pleased with some individual performances. The Boys played some fantastic football and represented our school very well. The scores ended up 2 - 1 and 2 - 1 to RD.
23rd January 2018
Our Girls team played against Almond Hill this week in a match that the team went from strength to strength.. Both teams played some super football but I was greater pleased with the attitude and determination from our girls to perform at their highest levels. In this game we saw some super individual performances. Our passing was strong and our positional play was outstanding. The score finished 8 - 1 to RD.
18th January 2018
Our boys football match against Peartree Spring was a very rewarding game. We had a game plan that the boys responded to very well and maintained throughout the game. Our defence was solid and started most of our attacks, which allowed our wide players to find spaces and create chances to score. RD came out 4 - 2 Winners against a good Peartree team. Thank you to all the parents that supported us.
PE Update 17th January 2018
A great start to our new year of sports. Last week we had three games of Football. Our girls' team played an entertaining game against Knebworth School. We gave the girls new challenges on the pitch and the girls work extremely hard in their new roles. We had some good movement off the ball as well as affective positive play on the ball which gave us an 8 – 1 victory.
Our second game in two days was very different. We played in the cup against a strong Lodge Farm team who battled and made it competitive right from the start. We scored the only goal of the game putting us through to the next round. Our girls did fantastically well to get this far and the support from the parents is greatly appreciated. Thank you
Our boys team played against Roebuck in a 4 – 3 thriller of a game in difficult weather conditions. The team gave everything to stay in the match and some outstanding individual performances was a delight to see. The boys can held their heads up high as they gave all they had in this game representing our school very well.
Upcoming fixtures:
Round Diamond vs Peartree 15/1/18 (Home) Boys
Round Diamond vs Almond Hill 22/1/18 (Home) Girls
Round Diamond Vs Almond Hill 24/1/18 (Home) 3/4 Boys
Before half term we had Golf sessions delivered to our year 4 classes. Mr Clarke a Golf Pro from Chesterfield Downs Golf Club had offered our pupils a chance of some Golf coaching something we have been wanting our children to take part in. Mr Clarke is back now working with our year 6 classes. The children have learned a great deal from their Golf lessons and enjoyed the chance to try out something new.
Our boys fixtures are going well. We entered into three divisions to give as many boys as possible a chance
to represent our school. We are still going well in cup competitions also.
On the 6th November our girls football team played against Woolenwick School. We have been training for a while now however
Woolenwick only a couple of weeks before this fixture had to be played. We won 10 - 1.  Both teams gave everything in this match and showed great sportsmanship throughout the game.
Round Diamond Basketball team became champions of Stevenage after winning the Sporting Futures competition on 31st October. Our team that is coached by Mr Pallant will now compete in the Herts School finals on the 4th December.
On the 31st of October our girls team had their 1st fixture of the season against the Leys school. A battling performance from our team finished  with a 4 - 1 win.
20th October
Round Diamond School hosted a Girls Football Tournament.
19th October
S.S.F.T. Table Tennis Tournament held at Barnwell Middle School. RD Boys Team Won, RD Girls Team came 3rd.
17th October
Football match vs. Lodge Farm School at home.  Drew 2-2.
16th October
Football match vs. Longmeadow School at home.  Round Diamond lost 7-2.
13th October
Bedwell Autumn Cup Tournament Football Final - Round Diamond came 3rd.
11th October
Football Tournament at Bedwell School (Autumn Cup Tournament 1st Round).  Round Diamond through to finals.
9th October
Football match vs. Peartree Spring School at home.  Drew 0-0.
6th October
Football match vs. Shaphalbury Park School away.  Round Diamond won 5-1.
6th October
Football Tournament hosted by Round Diamond for Years 5/6.  Almond Hill School won overall.
5th October
Rugby Development Festival run by Stevenage Sporting Futures Team at King George playing fields for Years 3/4.
4th October
Football match vs. Woolenwick School away.  Round Diamond won 7-1.
3rd October
Girls Football match vs. Peartree Spring School away.  Round Diamond won 8-0.
28th September
Football match vs. The Leys School away.  Round Diamond lost 5-0.
19th September
Football match vs. Almond Hill School away.  Round Diamond won 6-1.
Stevenage Sporting Futures Award Ceremony - 3.07.17
Round Diamond staff and children were delighted to achieve the following awards in last night's ceremony:
Primary School of the Year
Highly commended in Primary Schools Games Award
Highly commended in Stevenage Sports Ambassadors
Sports Mark Silver for Key Stage 1 
Gold Sports Mark, June 2017
On Wednesday, 15th March Round Diamond held a hockey tournament for cluster schools around Stevenage. We had a total of five schools participating with many teams showing off their skills in a competitive environment. Round Diamond had 2 teams and both played extremely well, they were determined throughout the afternoon which was proved by our results.
Our Year 3/4 Football match against St Vincent De Paul School on Tuesday (14th March) turned out to be a very exciting game. An early goal scored by Tomisin Oladiran gave us a lead and we then went on to win 2-1. A great team effort by the boys against a tough opposition. 
On Thursday 9th March our Netball team played Longmeadow School at home afterschool. The girls worked extremely well together as a team. The team kept pushing and came away with a draw of 5-5. We are proud of their determination, teamwork and sportsmanship. Well done girls keep up the good work!
On Monday, 13th March we had an opportunity to play a football match against the Hertfordshire District Squad. This was a step up from all normal league games that we play. The quality of football was exceptional and the effort they put in was too. Every player worked hard to impress and be noticed. Mr Stephenson was delighted for our team and thankful to the District coaches for the opportunity for us to play against them. Thank you to the parents for your support.
Introducing a new sport at Round Diamond - 'Muggle Quidditch' Club for children in Years 4, 5 and 6 - starting in the Summer term
On Friday, 3rd March we played the long awaited Cup football match against Shephalbury Park School. This game was entertaining from start to finish. A game with goals, great saves from both goalies, outstanding team work and commitment from both schools. With the score at 2-2 at the end of 40mins we had to play extra time. Both sets of players gave everything they had and from a deflective cross the ball went into our net 3-2. With time not on our side now and tiredness settling in our players gave everything they had until the final whistle. This game was tough and we still kept going, the players deserve all the credit for this Cup run. Very proud of all that came to support our School. Thank you from Mr Stephenson.
Netball Match v Lodge Farm
Our Netball girls showed some tremendous efforts against Lodge Farm School on Monday, 20th February. There were lots of good teamwork and communication skills on display throughout the match especially at the start of the game which saw Round Diamond School take a 2-0 lead. Lodge Farm came back in the second half with strong efforts leaving the final score 2-2. Good effort to our netball girls!
Football Match v The Leys
Our friendly match against the The Leys School on Tuesday, 21st February turned out to be a very exciting game. Round Diamond showed a dominating performance at the start of the game and our hard work was rewarded with a goal from Reece Wilson with a fantastic header. The second half of the game was end to end with some exciting football skills on display from both schools. The final score in the end was 2-1 in favour of The Leys but all boys who participated in the match should be proud of the efforts they gave.
Girls' Table Tennis Tournament
The Table Tennis Tournament on Friday, 24th February was a fun afternoon for all who participated. There were a lot of age groups at the tournament with some fantastic skills on display from all schools and all girls at the event enjoyed themselves. At the end of the afternoon there was a ceremony which announced Round Diamond finished 7th and 8th, a result which our Year 4 and 5 girls should be proud of.
On Thursday, 23rd February we competed in the Stevenage Sporting Futures Indoor Athletics event at Barnwell sports centre. Our children taking part had a fantastic time competing against 9 other schools. We finished in 6th place. Our children enjoyed the challenge and all said that they would like to come back next year! Well done team RD.  
We played a great football match against Longmeadow School on Monday, 20th February. A competitive game with some outstanding football being played by both schools. Our first goal came from a corner with a super ball delivered and an even better attacking header from us to score. Longmeadow came straight back at us and levelled the scoring at 1 -1 with only 5mins gone. It was a battle with both teams giving everything, tackles, passing, shooting and some great saves by both Goalkeepers. We ended the game 7 -1 winners. Mr Stephenson was delighted with the team's effort and attitude. Now we move on to the next game.
We played a football league match against Camps Hill School on Wednesday, 1st February. Our team switched their formation around, tried some different tactics and did their best to play to their strengths. The game was played at a fast pace from end to end with some outstanding football from both schools. We ran out 11 - 0 winners! Well done.  Also thank you for the great support from our parents this week.
On Tuesday, 31st January our Year 3/4 football team continued its unbeaten run with a 9-0 win against Almond Hill School.  Although the score line was high, the players had to keep their concentration and focus for the whole game. Mr Stephenson was delighted with the team and the commitment they showed to each other.  Well done.
On Monday, 30th January our division 2 team played a football match against St. Margaret Clitherow School.  Our team scored eight goals and conceded none, a fantastic result and well deserved.
On Monday, 23rd January the Year 5/6 netball team played an away match against Codicote Primary School. Overall result was Codicote 12-6 Round Diamond. Well Done girls.
Rapid Fire Cricket - Thursday, 19th January
Some Year 4 children took part in an indoor cricket festival at Barnwell School last week.  Rapid Fire Cricket is a fun and energetic way to play cricket.  The children had a fantastic time and said they can't wait until next time.
Table Tennis - Friday, 20th January
Some of our Key Stage 2 children took part in the Rising Stars Table Tennis competition at the Leisure Centre.  Both teams grew in confidence throughout the competition and showed great sportsmanship. 
Our Year 3/4 team won their competition and our Year 5/6 team came 2nd by just 1 point. 
Our trophy now sits on top of our trophy cabinet at school.
Table Tennis Competition - Friday, 9th December
18 schools competed in this year's Table Tennis competition in Watford. This was a fantastic event to be part of and 2 schools from Stevenage took part, Round Diamond and The Giles School. Our team consisted of Tomisin Oladiran (Turner Class), Demi Oladiran (Lowry Class), Sam Reynolds (Cliff Class) and Finley Bettles (Cliff Class) . The boys showed great individual skill and discipline to stay focused and concentrated when under pressure.  Well done boys.
Netball - Thursday 8th December
Our Netball team played a league game against Roebuck School at home. The girls were off to a flying start being 2-0 up in the first half. They stayed determined and played extremely well to have a finishing score of 6-1 win to Round Diamond. We are extremely proud of how far the girls have progressed with their skills, team tactics and outstanding teamwork this year. Superb work girls, well done!
Girls Football
On Wednesday, 30th November our girls' football team played against Giles school. The team showed great football skills with a controlled performance, scoring 11 goals, conceding none.  The girls made a great effort to keep the ball under control and pass the ball around.  Well done girls.
Netball
On Thursday, 24th November our netball team played a match against Knebworth School at home. We were 4-2 down in the first half but the girls stayed strong and determined. They played extremely well to finish the match with a score of 7-7. Well Done girls, we are very proud of you.
Round Up for Week Commencing 7th November
Round Diamond competed in a Tag Rugby Festival, a Sporting Futures event alongside Stevenage Rugby Club.  Our players showed courage, determination and great sportsmanship and we were voted 'team of the day'.
On Tuesday we played football against Woolenwick School.  The game finished 2-1 to Woolenwick and although the team were disappointed, they gave a great performance.
At Giles School on Wednesday, our Year 3/4 football team played their first game of the season.  They played with real confidence with players moving around the pitch creating space and working together.  The game finished 12-4 to Round Diamond, a great start to the junior league season.
On Thursday, we took part in a football cluster fixture against Trotts Hill School.  The team played some fantastic football, with great tackles and super goals being scored; some of the saves made in difficult windy and cold conditions were outstanding.  Thank you to all the parent support.
Also on Thursday, our Netball team played a match against Peartree Spring School.  The girls played extremely well scoring 4-2 to Round Diamond in the first half and then continued to show outstanding play in the second half.  Overall score was a win of 8-2.  Well done girls, we are very proud.
Match report from Thursdays Football match vs Roebuck School.
There's a saying in football that formations don't win you games, Players do. This is something we have been working on at Round Diamond, A team work ethic. Being part of that team means we all play a part to the best we can. This happened against Roebuck School. The coming together as a team from each player was fantastic to see. The work rate from start to finish from every player showed grit, determination and courage. Running out 6 - 0 winners by the end of the game shows how hard these boys work for each other. I was delighted with the team and hold very high hopes for our season. Thank you to all parents who came to support our school. 
10th October 2016
Round Diamond have had the privilege of having a link with Arsenal Ladies Football Club working along side our PE Department together we have built up the girls' football skills and also hosted a girls only football festival. This was an opportunity for parents to come and watch some super football skills carried out by not just our girls but others from the surrounding area. The Girls had a fantastic time and with the incentive of playing the game outside of school so they can progress and enjoy playing all the time.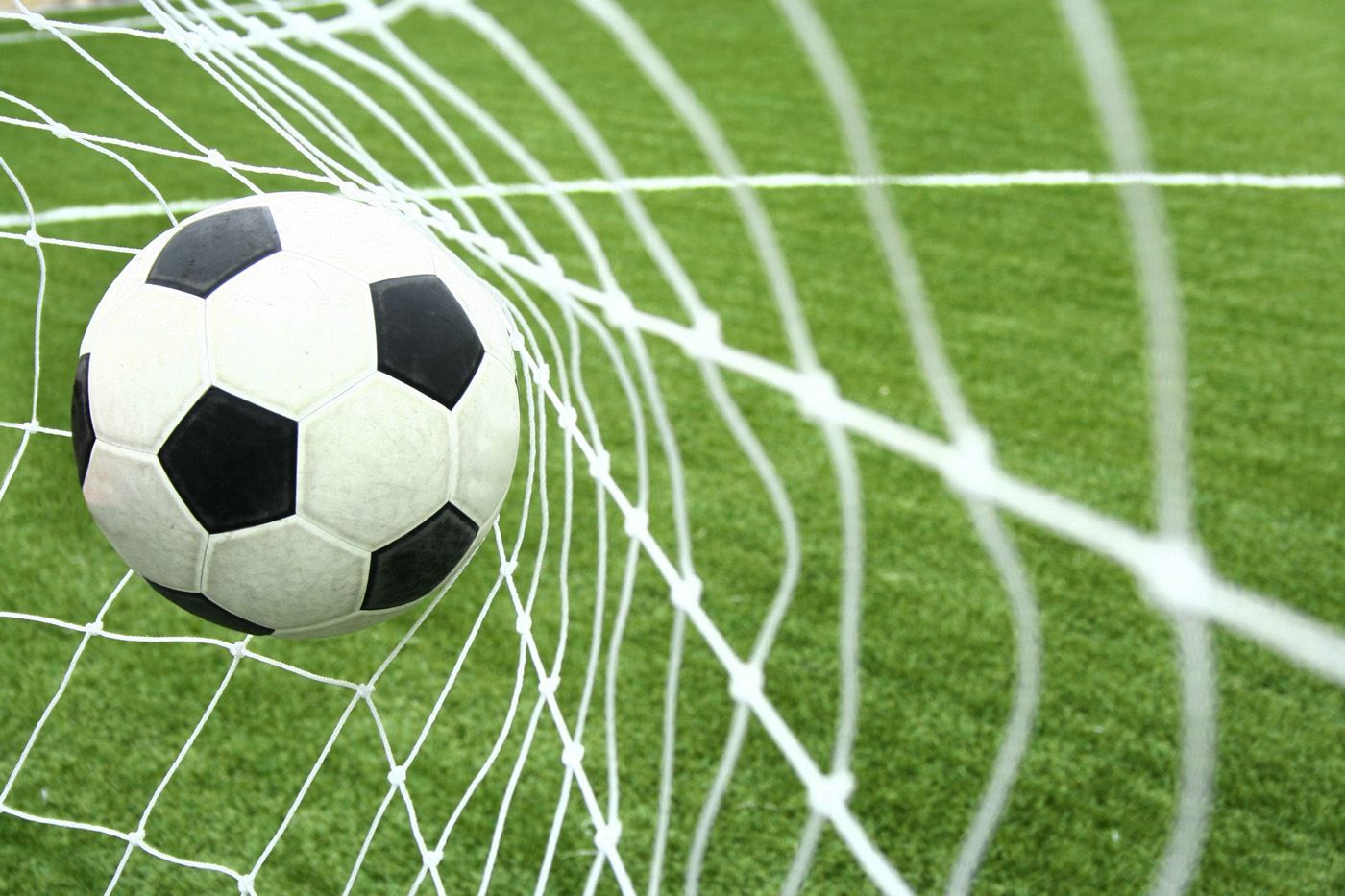 10th October 2016
Our Netball game against St.Vincent was a tough game for our girls to start with but never the less every player gave their all and enjoyed playing. We have more Netball games book for the near future. We thank you for your support on the day.
5th October 2016
We played in a Basketball festival through Sporting Futures finishing in 3rd place. Our staff were very proud of the team and its commitment to work together and show sportsmanship and a desire to play well.
30th September 2016
We were delighted to be involved in the Pixmore Football tournament. Some outstanding football from all the schools involved and although sportsmanship was shown throughout the competitiveness was fantastic to see. We finished the tournament in second place and the efforts the team showed was great. Thank you to the parents who came and showed their support.
Monday 25th April - Football; RD vs Broom Barns (league match)
Tuesday 26th April - Netball Festival
Thursday 28th April - Football: RD vs Martins Wood
Friday 29th April - Football Tournament at Stevenage Borough
Wednesday 4th May - Hockey: Stevenage Sporting Futures Quick Stick Competition
Wednesday, 20th April
Sporting Futures event - Cricket Competition at Stevenage Cricket Club.
Round Diamond came 3rd in the Cricket Competition. It was a wonderful day; the whole team played very well.
Lucas, in Year 5, achieved 'Catch of the day!'
Thursday, 21st April
Netball match away at Peartree Spring Primary School (KS2) - Well done RD: a 10 - 4 win!
Football match away at Martins Wood Primary School (Year 3/4)
The match against Trotts Hill turned out to be a very entertaining match. Round Diamond had a brilliant start scoring in the first minute and ended the half 3-0 up. Round Diamond won the game 4-2, and it was deserved as all 7 players worked their absolute hardest for the whole 20 minutes. Our key players of the game were Arian and Moyin.
Wednesday, 30th March 2016
Netball Match, KS2
RD vs Trotts Hill
After excellent performances by our netball team, we are eagerly awaiting this match!