Stevenage Sporting Futures Award Ceremony - 3.07.17
Round Diamond staff and children were delighted to achieve the following awards in last night's ceremony:
Primary School of the Year
Highly commended in Primary Schools Games Award
Highly commended in Stevenage Sports Ambassadors
Sports Mark Silver for Key Stage 1 
Gold Sports Mark, June 2017
On Wednesday, 15th March Round Diamond held a hockey tournament for cluster schools around Stevenage. We had a total of five schools participating with many teams showing off their skills in a competitive environment. Round Diamond had 2 teams and both played extremely well, they were determined throughout the afternoon which was proved by our results.
Our Year 3/4 Football match against St Vincent De Paul School on Tuesday (14th March) turned out to be a very exciting game. An early goal scored by Tomisin Oladiran gave us a lead and we then went on to win 2-1. A great team effort by the boys against a tough opposition. 
On Thursday 9th March our Netball team played Longmeadow School at home afterschool. The girls worked extremely well together as a team. The team kept pushing and came away with a draw of 5-5. We are proud of their determination, teamwork and sportsmanship. Well done girls keep up the good work!
On Monday, 13th March we had an opportunity to play a football match against the Hertfordshire District Squad. This was a step up from all normal league games that we play. The quality of football was exceptional and the effort they put in was too. Every player worked hard to impress and be noticed. Mr Stephenson was delighted for our team and thankful to the District coaches for the opportunity for us to play against them. Thank you to the parents for your support.
Introducing a new sport at Round Diamond - 'Muggle Quidditch' Club for children in Years 4, 5 and 6 - starting in the Summer term
On Friday, 3rd March we played the long awaited Cup football match against Shephalbury Park School. This game was entertaining from start to finish. A game with goals, great saves from both goalies, outstanding team work and commitment from both schools. With the score at 2-2 at the end of 40mins we had to play extra time. Both sets of players gave everything they had and from a deflective cross the ball went into our net 3-2. With time not on our side now and tiredness settling in our players gave everything they had until the final whistle. This game was tough and we still kept going, the players deserve all the credit for this Cup run. Very proud of all that came to support our School. Thank you from Mr Stephenson.
Netball Match v Lodge Farm
Our Netball girls showed some tremendous efforts against Lodge Farm School on Monday, 20th February. There were lots of good teamwork and communication skills on display throughout the match especially at the start of the game which saw Round Diamond School take a 2-0 lead. Lodge Farm came back in the second half with strong efforts leaving the final score 2-2. Good effort to our netball girls!
Football Match v The Leys
Our friendly match against the The Leys School on Tuesday, 21st February turned out to be a very exciting game. Round Diamond showed a dominating performance at the start of the game and our hard work was rewarded with a goal from Reece Wilson with a fantastic header. The second half of the game was end to end with some exciting football skills on display from both schools. The final score in the end was 2-1 in favour of The Leys but all boys who participated in the match should be proud of the efforts they gave.
Girls' Table Tennis Tournament
The Table Tennis Tournament on Friday, 24th February was a fun afternoon for all who participated. There were a lot of age groups at the tournament with some fantastic skills on display from all schools and all girls at the event enjoyed themselves. At the end of the afternoon there was a ceremony which announced Round Diamond finished 7th and 8th, a result which our Year 4 and 5 girls should be proud of.
On Thursday, 23rd February we competed in the Stevenage Sporting Futures Indoor Athletics event at Barnwell sports centre. Our children taking part had a fantastic time competing against 9 other schools. We finished in 6th place. Our children enjoyed the challenge and all said that they would like to come back next year! Well done team RD.  
We played a great football match against Longmeadow School on Monday, 20th February. A competitive game with some outstanding football being played by both schools. Our first goal came from a corner with a super ball delivered and an even better attacking header from us to score. Longmeadow came straight back at us and levelled the scoring at 1 -1 with only 5mins gone. It was a battle with both teams giving everything, tackles, passing, shooting and some great saves by both Goalkeepers. We ended the game 7 -1 winners. Mr Stephenson was delighted with the team's effort and attitude. Now we move on to the next game.
We played a football league match against Camps Hill School on Wednesday, 1st February. Our team switched their formation around, tried some different tactics and did their best to play to their strengths. The game was played at a fast pace from end to end with some outstanding football from both schools. We ran out 11 - 0 winners! Well done.  Also thank you for the great support from our parents this week.
On Tuesday, 31st January our Year 3/4 football team continued its unbeaten run with a 9-0 win against Almond Hill School.  Although the score line was high, the players had to keep their concentration and focus for the whole game. Mr Stephenson was delighted with the team and the commitment they showed to each other.  Well done.
On Monday, 30th January our division 2 team played a football match against St. Margaret Clitherow School.  Our team scored eight goals and conceded none, a fantastic result and well deserved.
On Monday, 23rd January the Year 5/6 netball team played an away match against Codicote Primary School. Overall result was Codicote 12-6 Round Diamond. Well Done girls.
Rapid Fire Cricket - Thursday, 19th January
Some Year 4 children took part in an indoor cricket festival at Barnwell School last week.  Rapid Fire Cricket is a fun and energetic way to play cricket.  The children had a fantastic time and said they can't wait until next time.
Table Tennis - Friday, 20th January
Some of our Key Stage 2 children took part in the Rising Stars Table Tennis competition at the Leisure Centre.  Both teams grew in confidence throughout the competition and showed great sportsmanship. 
Our Year 3/4 team won their competition and our Year 5/6 team came 2nd by just 1 point. 
Our trophy now sits on top of our trophy cabinet at school.
Table Tennis Competition - Friday, 9th December
18 schools competed in this year's Table Tennis competition in Watford. This was a fantastic event to be part of and 2 schools from Stevenage took part, Round Diamond and The Giles School. Our team consisted of Tomisin Oladiran (Turner Class), Demi Oladiran (Lowry Class), Sam Reynolds (Cliff Class) and Finley Bettles (Cliff Class) . The boys showed great individual skill and discipline to stay focused and concentrated when under pressure.  Well done boys.
Netball - Thursday 8th December
Our Netball team played a league game against Roebuck School at home. The girls were off to a flying start being 2-0 up in the first half. They stayed determined and played extremely well to have a finishing score of 6-1 win to Round Diamond. We are extremely proud of how far the girls have progressed with their skills, team tactics and outstanding teamwork this year. Superb work girls, well done!
Girls Football
On Wednesday, 30th November our girls' football team played against Giles school. The team showed great football skills with a controlled performance, scoring 11 goals, conceding none.  The girls made a great effort to keep the ball under control and pass the ball around.  Well done girls.
Netball
On Thursday, 24th November our netball team played a match against Knebworth School at home. We were 4-2 down in the first half but the girls stayed strong and determined. They played extremely well to finish the match with a score of 7-7. Well Done girls, we are very proud of you.
Round Up for Week Commencing 7th November
Round Diamond competed in a Tag Rugby Festival, a Sporting Futures event alongside Stevenage Rugby Club.  Our players showed courage, determination and great sportsmanship and we were voted 'team of the day'.
On Tuesday we played football against Woolenwick School.  The game finished 2-1 to Woolenwick and although the team were disappointed, they gave a great performance.
At Giles School on Wednesday, our Year 3/4 football team played their first game of the season.  They played with real confidence with players moving around the pitch creating space and working together.  The game finished 12-4 to Round Diamond, a great start to the junior league season.
On Thursday, we took part in a football cluster fixture against Trotts Hill School.  The team played some fantastic football, with great tackles and super goals being scored; some of the saves made in difficult windy and cold conditions were outstanding.  Thank you to all the parent support.
Also on Thursday, our Netball team played a match against Peartree Spring School.  The girls played extremely well scoring 4-2 to Round Diamond in the first half and then continued to show outstanding play in the second half.  Overall score was a win of 8-2.  Well done girls, we are very proud.
Match report from Thursdays Football match vs Roebuck School.
There's a saying in football that formations don't win you games, Players do. This is something we have been working on at Round Diamond, A team work ethic. Being part of that team means we all play a part to the best we can. This happened against Roebuck School. The coming together as a team from each player was fantastic to see. The work rate from start to finish from every player showed grit, determination and courage. Running out 6 - 0 winners by the end of the game shows how hard these boys work for each other. I was delighted with the team and hold very high hopes for our season. Thank you to all parents who came to support our school. 
10th October 2016
Round Diamond have had the privilege of having a link with Arsenal Ladies Football Club working along side our PE Department together we have built up the girls' football skills and also hosted a girls only football festival. This was an opportunity for parents to come and watch some super football skills carried out by not just our girls but others from the surrounding area. The Girls had a fantastic time and with the incentive of playing the game outside of school so they can progress and enjoy playing all the time.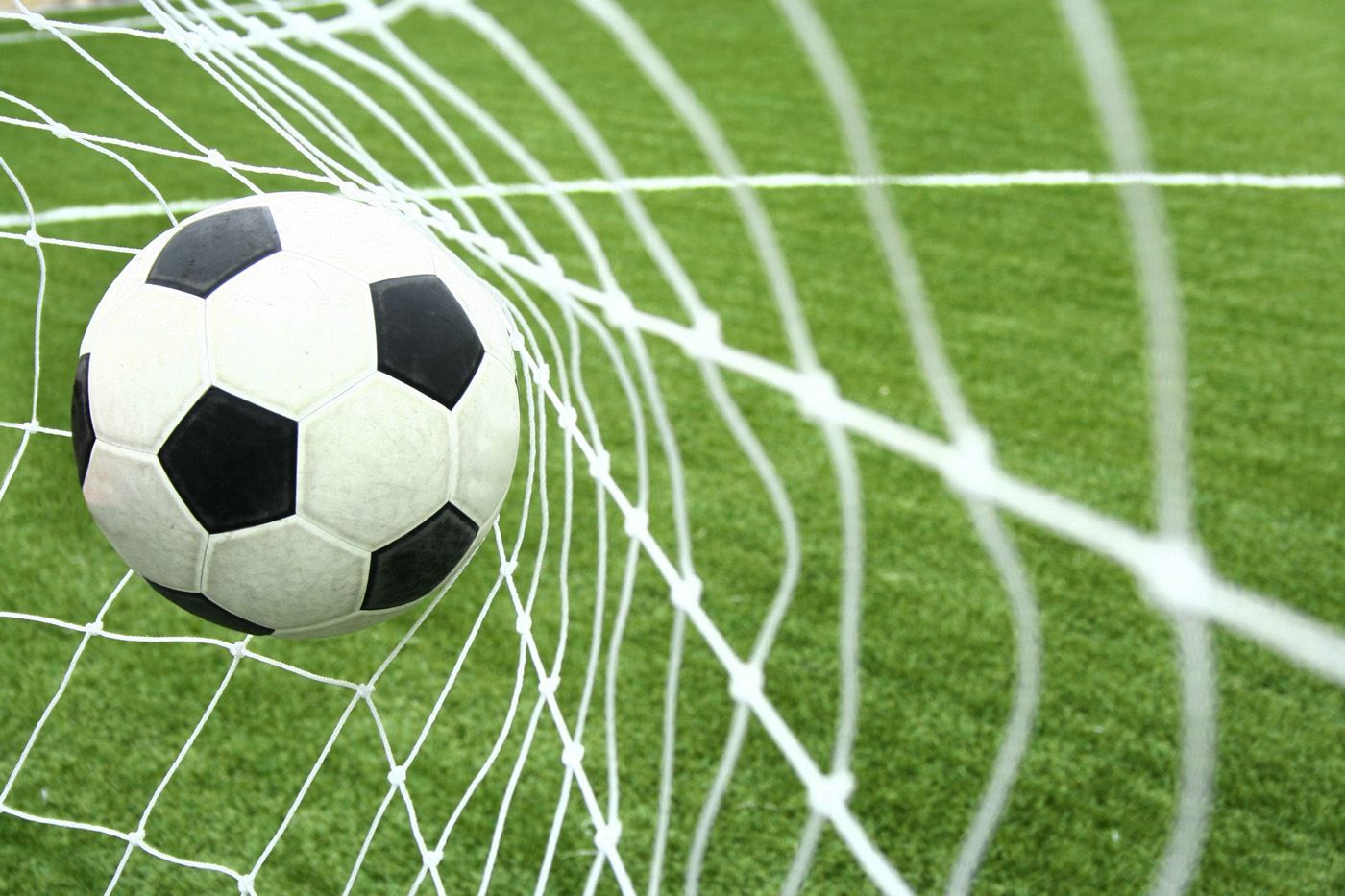 10th October 2016
Our Netball game against St.Vincent was a tough game for our girls to start with but never the less every player gave their all and enjoyed playing. We have more Netball games book for the near future. We thank you for your support on the day.
5th October 2016
We played in a Basketball festival through Sporting Futures finishing in 3rd place. Our staff were very proud of the team and its commitment to work together and show sportsmanship and a desire to play well.
30th September 2016
We were delighted to be involved in the Pixmore Football tournament. Some outstanding football from all the schools involved and although sportsmanship was shown throughout the competitiveness was fantastic to see. We finished the tournament in second place and the efforts the team showed was great. Thank you to the parents who came and showed their support.
Monday 25th April - Football; RD vs Broom Barns (league match)
Tuesday 26th April - Netball Festival
Thursday 28th April - Football: RD vs Martins Wood
Friday 29th April - Football Tournament at Stevenage Borough
Wednesday 4th May - Hockey: Stevenage Sporting Futures Quick Stick Competition
Wednesday, 20th April
Sporting Futures event - Cricket Competition at Stevenage Cricket Club.
Round Diamond came 3rd in the Cricket Competition. It was a wonderful day; the whole team played very well.
Lucas, in Year 5, achieved 'Catch of the day!'
Thursday, 21st April
Netball match away at Peartree Spring Primary School (KS2) - Well done RD: a 10 - 4 win!
Football match away at Martins Wood Primary School (Year 3/4)
The match against Trotts Hill turned out to be a very entertaining match. Round Diamond had a brilliant start scoring in the first minute and ended the half 3-0 up. Round Diamond won the game 4-2, and it was deserved as all 7 players worked their absolute hardest for the whole 20 minutes. Our key players of the game were Arian and Moyin.
Wednesday, 30th March 2016
Netball Match, KS2
RD vs Trotts Hill
After excellent performances by our netball team, we are eagerly awaiting this match!